Reiki
How can Reiki help? It seems like the older we get, the more people expect from us. Between work, family obligations, relationships, and finances, it's only natural to feel sometimes like you have nothing left.
Does any of that sound familiar?
Do you ever feel like you're running on fumes? Like you're struggling to keep your head above water while everyone around you is finishing up their victory lap?
You're Not Alone
In our increasingly fast-paced world, stress, pain, and tension are seemingly also on the rise. So many people are going through life plagued by the vague feeling that something isn't quite right. Far too often, pain and stress has become so commonplace that it's hard to imagine living without them.
Are you searching for spiritual answers and enlightenment? Do you have aches and pains that your body just can't seem to shake?
I know what that's like because I've been there. I went through an entire period of feeling stuck, unhappy, and trapped due to life circumstances. I spent a lot of time soul-searching as I looked for answers.
How to Find Inner Peace and Harmony in an Environment That's Anything But Peaceful 
What helped me was discovering reiki.
In fact, reiki has been so effective for me that I wrote a book on the subject.
You can experience reiki for yourself through reiki healing sessions with Complete Energies. I also offer training to students who are open to doing reiki for themselves. Just contact me to schedule an appointment in either case.
But if you want a strong, deep, in-depth understanding of reiki as a healing art, my book allows you to learn and understand the basics of reiki at your own pace.
What is Reiki?
Reiki has different meanings to different practitioners, but here's a quick working definition:
Reiki is an ancient healing art, first developed in Japan that promotes stress reduction, healing, and relaxation by laying hands on the individual. It combines "Rei", which is essentially the Japanese understanding of a higher power with "Ki", also known as the energy that makes us alive. So basically, this is spiritually guidance of life energy.
When your ki is low, stress and sickness may be more likely to happen. Conversely, a high amount of ki means that you're more likely to be healthy and content in life.
Explore Your Healing Potential
Turn to the ancient art of reiki and reduce stress, tension, and pain while promoting inner and outer healing.
This is a practice that will allow you to feel a greater sense of control over your life as you become that "person who never panics".
Imagine having the ability to stay calm no matter what's going on in your life. Picture yourself experiencing real peace and emotional balance.
With reiki, you can wake up well-rested every morning after a full night of sleep. You can relieve pain and say "Good riddance" to chronic fatigue. And that's just the beginning.
Here's the best part:
You don't have to be spiritually inclined, or incredibly smart or talented to learn reiki. You just have to be open.
Reiki and My Book
The Reiki Masters Handbook -2nd edition, Coming soon
Reiki is like cooking.
I used to be a chef so that's the example I'm going with.
Now anybody can go into the kitchen, read a recipe, and follow the instructions to whip up a meal. Some can even make really impressive dinners this way.
Beyond mastery of the fundamentals, what separates a real chef, or a master of the kitchen, from someone who's good at following recipe directions is an understanding the role that each ingredient has to play in the final dish. This knowledge of the art of cooking is what allows the best chefs to take basic recipes and reach dazzling new heights.
So back to reiki:
Similarly, reiki healing is useful in a ton of situations. I've seen it work in my life and in the lives of others.
I, or any qualified reiki master for that matter can teach you the basics of how to channel your energy. But without a working knowledge of the healing art's secrets, you run the risk of being stuck at the recipe-recreating stage. Just repeating and recreating the same scenarios that you learned during your course.
Reiki is so much more than that.
My book gives you the key ingredients that will take you from a competent practitioner to a reiki healer who understands the art at the deepest levels.
Empower yourself to use reiki power for spiritual enlightenment, treating physical aches and pains, and finding peace using the ideas woven into my book.
The Reiki Masters Handbook
In my book, The Reiki Masters Handbook, I cover:
The history of Reiki
How founder, Dr. Usui, re-discovered this healing art
Opening channels of energy
The 7 chakras…and more!
Whether you want to study the basic principles of reiki, or learn how to improve your mind and body, or learn to practice the art of healing through channeling energy through the seven chakras yourself, the Reiki Master's Handbook is the perfect tool for anyone looking to find their path to true spiritual enlightenment.
If you want to find inner balance and harmony, if you want to get the most out of reiki, if you want to use this gift for yourself and others more effectively, then you need my book.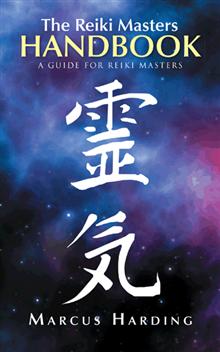 Our Locations:
Complete Energies Maribyrnong: (by appointment only)
2/91 Raleigh Road
Maribyrnong VIC 3032
Park in Barb Street and cross the road at the pedestrian crossing or in Warrs Road and walk the short distance to number 91
The Chiro Tree: (Fridays by appointment)
528 Hawthorn Road
Caulfield South VIC 3162
Mobile Service: Within 30km of the CBD (A $10 surcharge applies for travelling outside of this radius)
Enjoy a massage treatment in the comfort of your own home or workplace.