Corporate Massage to improve workplace morale and productivity.
As you're sitting and reading this, dozens of businesses are struggling to figure out how they can boost employee productivity.
Does the pay structure need tweaking? Do the workers need another coffeemaker in the lounge?
Studies have shown that massages improve workplace productivity, engagement, and retention. It just so happens that Corporate Bodies is the number one name in Australia and New Zealand for employee massages in the workplace.
Who Else Wants Energized, Happy, and Hard-Working Employees?
When employers describe their ideal employees, they're not generally talking about staff members who will do the bare minimum to an expected standard. They want a workforce that will go the extra mile to get things done.
Naturally, employees don't see it that way.
By most accounts, workers want to feel valued. They don't want to feel like just another cog in the engine or like they're just another number to the company. That's why small features like yoga and fresh fruit can go a long way towards currying that general feeling of camaraderie in the workplace.
With Corporate Bodies, businesses can take the next step in getting satisfied employees without so much as a trip outside the office as our specialists give clothed neck and shoulder massages either at the desk or in the meeting room.
Happy employees can only mean good things for your bottom line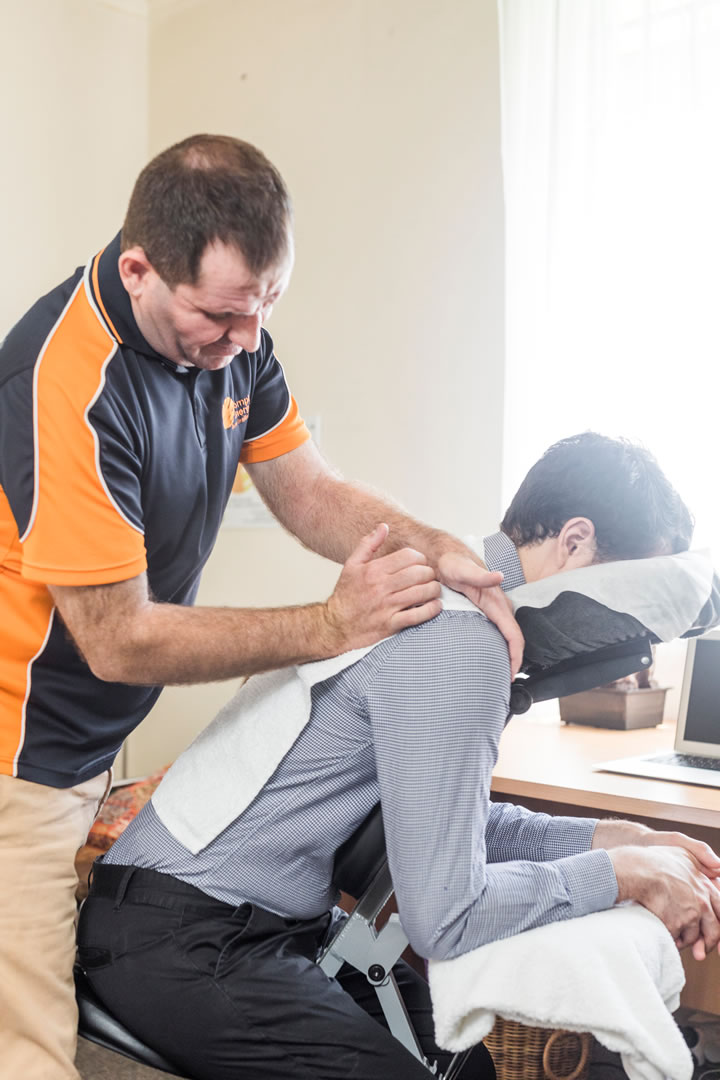 What Happens When You Hire Corporate Massages?
We come to your business location
Massages are at the desk or in a meeting room/ private area
Massages take 5, 10, 15, 20 or 30 minutes
Flexible scheduling options and an on-line booking system
Choice of payment options to fit your organization's needs.
What Can Employees Expect?
No clothing is removed and we don't use oil.
We massage at the employee's workstation, or in a meeting room if you prefer
We use an ergonomic massage chair to give support and make the employee relaxed throughout the treatment.
We provide headphones with relaxing music
After the massage, we use a re-energizing essential oil facial spritz. Time to wake up and get back to work!
The question of how to acquire a happy, healthy, engaged, and loyal workforce is one that has been haunting employers for decades. One quick fix that has been proven to reap numerous benefits is a corporate massage service.
Contact me for more information