About Marcus Harding, Reiki Healer and Remedial Massage Therapist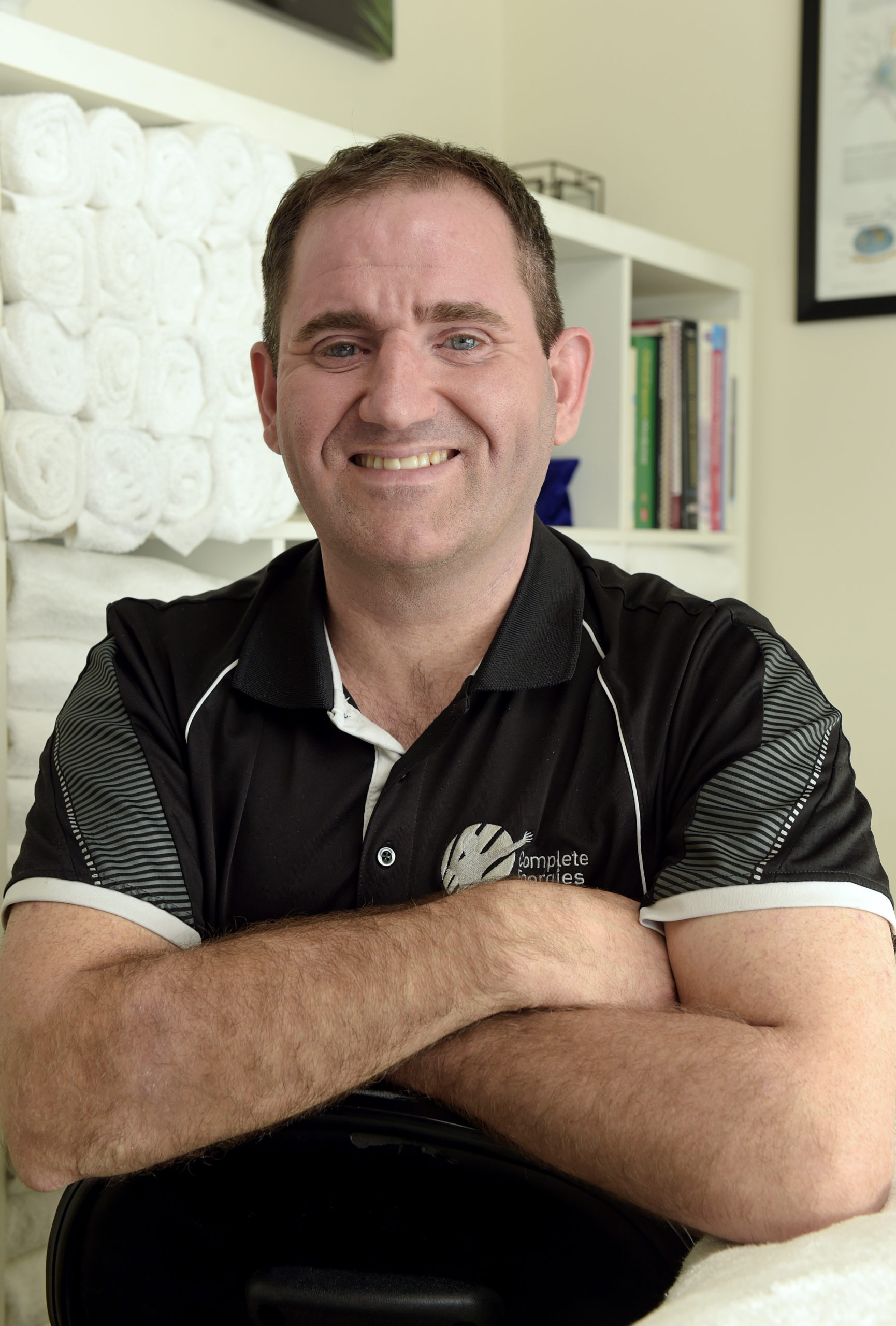 Qualified, Experienced, and Award-Winning Remedial Massage Therapy
I'm Marcus Harding, remedial massage therapist and resident therapist at Complete Energies. I got into this business for one reason: to help regular, normal, everyday people, like you, become whole in mind, body, and spirit. Through the services I offer, I've been able to help many of my clients find greater personal balance, health, and peace.
I was working as a chef, battling with depression, and struggling with my identity. At that point I had never heard of reiki, never mind pursuing a career in massage therapy. But nonetheless I was searching for something.
When a co-worker suggested I visit her "Spiritual Healer", a woman who happened to be a Reiki Master, at first I wasn't sure what to think. But after my first session I was hooked and I quickly completed my 1st and 2nd degrees of study. I knew then that I'd discovered my passion for helping and healing people.
In 2008, I received my Master/Teacher certification in reiki healing.
After I completed my reiki training, I then went on to complete certificates in Psychosomatic Therapy (2009) and Swedish Massage (2010) before receiving a diploma in Remedial Massage in 2014.
Since then, I've won several awards for my work in remedial massage therapy.
APAC Insider "Best for Massage: 2015, 2016
Acquisition International's "Most Outstanding for Massage Therapy": 2016
With my certifications, knowledge of multiple healing disciplines and years of practical, hands-on experience, I've built my practice on taking a holistic approach to remedial massage therapy.
Marcus is practicing at both of Complete Energies' Maribyrnong and Malvern locations, and also offers a mobile service, all by appointment. Contact me for more information
Our Locations:
Complete Energies Maribyrnong: (by appointment only)
2/91 Raleigh Road
Maribyrnong VIC 3032
Park in Barb Street and cross the road at the pedestrian crossing or in Warrs Road and walk the short distance to number 91
The Chiro Tree: (by appointment only)
528 Hawthorn Road
Caulfield South VIC 3162
Mobile Service: Within 30km of the CBD (A $10 surcharge applies for travelling outside of this radius)
Enjoy a massage treatment in the comfort of your own home or workplace.