Couples massages now available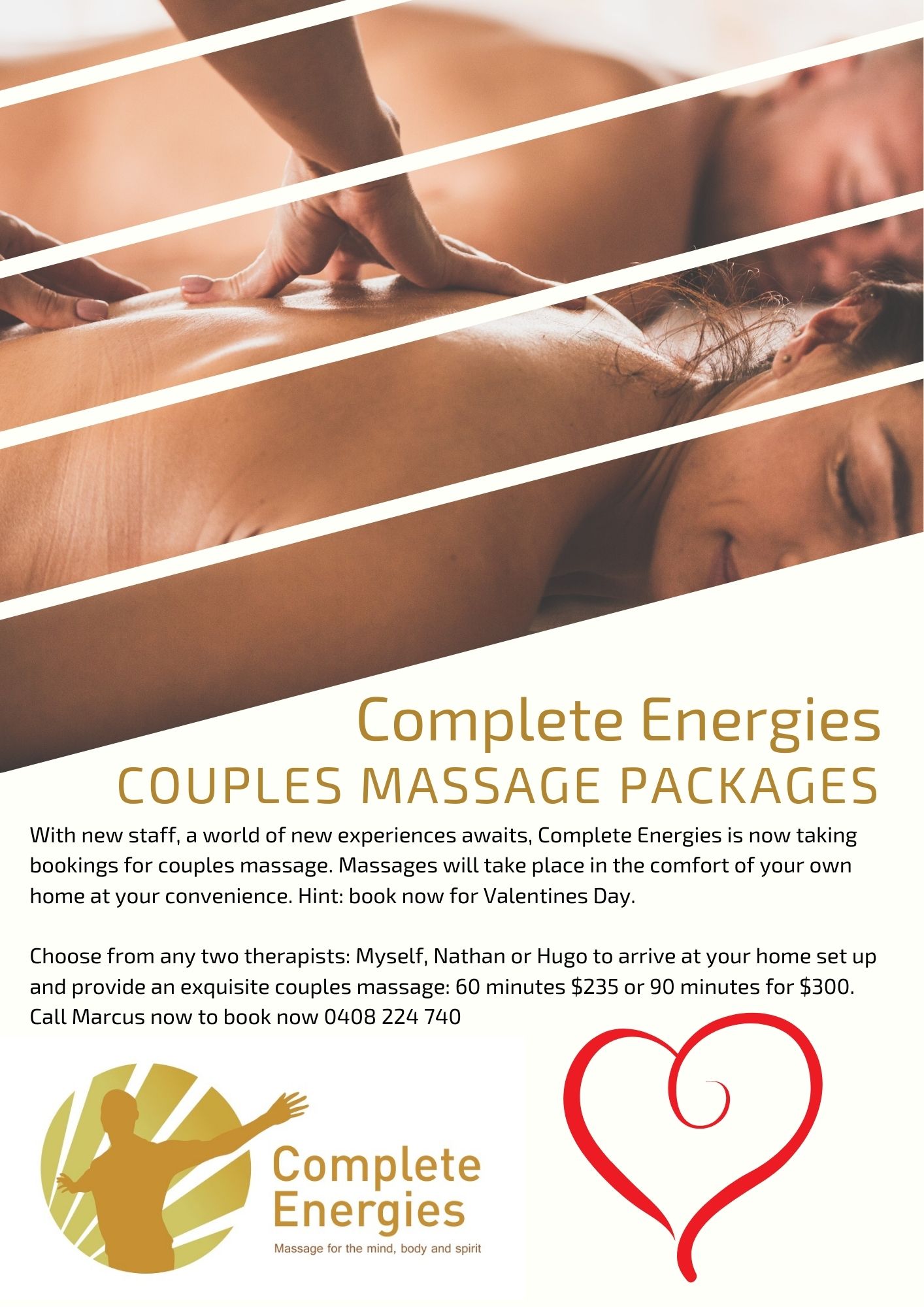 Simply Mobile Spray Tanning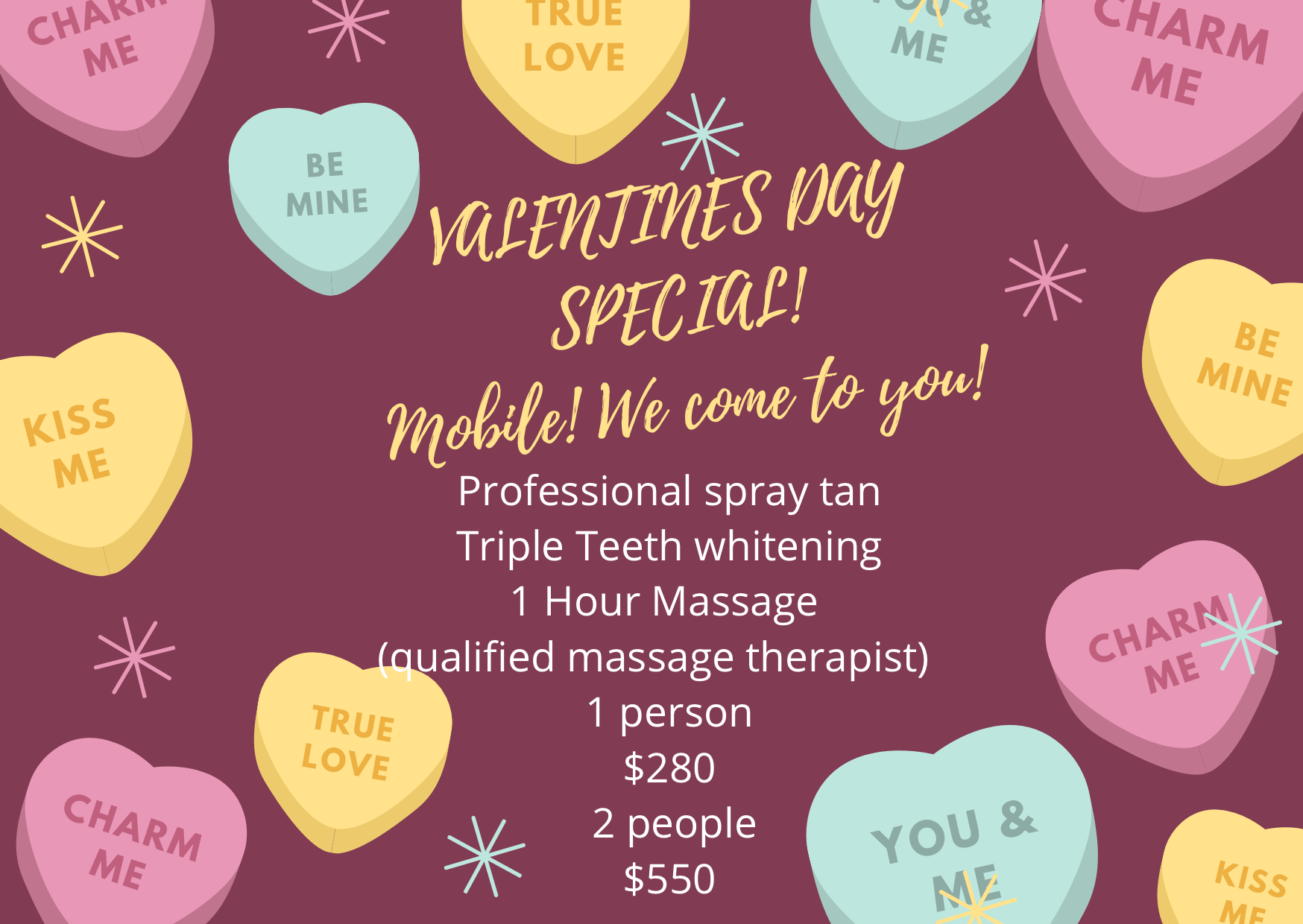 We are so excited to announce our collab with the amazing qualified massage therapists at Complete Energies for our Valentine's Day special!
It doesn't have to be for valentines you can purchase and book this package anytime! 
Great Gift Idea
All services are mobile so we come to you! Purchase as a gift for someone or even spoil yourself or with a partner or friend!
INCLUDED:
💓Full body Spray tan
💓 1 hour triple teeth whitening session 
💓 One hour full body massage
OVER 
💰 One person $280
(RRP $370)
💰 2 people $550
(RRP $740)
.
Only available for the first 100 packages! Can be purchased and used separately or booked for all services on the same day. Once purchased you'll receive and email from Complete Energies to book your massage valid for 12 months and a voucher from @simply.mobile.spray.tans for your tan and teeth to use within 6 months from purchase! 
CONTACT US ASAP TO BOOK. Can be booked as a surprise so the email doesn't go to the person you're gifting it to. X
Ongoing 20% off packages
Clinic based massages. In Maribyrnong or Malvern only
No Expiry date
On the spot health insurance rebates unavailable, an invoice will be issued for you to claim at a later date.
Transferable to another person
No refund on packages
Online booking
10 x 60 minute massages – $792 (Save $198)
10 x 90 minute massages – $1188 (Save $297)
Mobile massages within 30 kms of the CBD
No Expiry date
On the spot health insurance rebates not available, an invoice will be issued for you to claim at a later date.
Transferable to another person
No refund on packages
10 x 60 minute mobile massages – $1056 (Save $264)
10 x 90 minute mobile massages – $1408 (Save $352)